Hire Myshaadiwale Wedding Planners in Jodhpur
"Sun City" Jodhpur should be the chosen destination for your wedding if you are looking for grand and royal wedding on lesser marketed trails. Destination weddings have now become very popular among couples and each have their own preferences while choosing the most perfect destinations for their weddings.
Jodhpur has been home to royal families since the time of Rao Jodha, a chief of the Rathore clan has founded the city in the year 1459. Ever since then, this culture rich destination came to have its identity and the great ancient royal stories of Kings and Queens have validated this land as one of the most royal lands in India.
Jodhpur is also referred to as the "Blue City" for the blue houses that revolve around the Rathore civilization. Mesmerizing sunset along the beautiful golden desert is a picture-perfect view that adds to the glam and beauty of the royal city of Jodhpur. Architectural glory of the palaces along with the one of its kind culinary makes Jodhpur the most ideal destination for grand royal wedding in budget.
Anyone who sets their foot in the land of this royal city is mesmerized by the colourful and scenic beauty of royal forts, palaces, gardens, lakes and most specifically the Aravali hills outlining the city. Jodhpur is loved by people who appreciate and have a sense for royal beauty, art, heritage and culture.
Jodhpur has several options to fit all Wedding budgets and the grandeur of the place will make sure to make your wedding the most memorable not just for you and your partner but for everyone who would be a part of your big day.
MyShaadiwale: Destination Wedding Specialist in Jodhpur
Being one of the Top Destination wedding planners in Jodhpur, MyShaadiwale will take care of your complete wedding; we will help you with venue dealings, vendor sourcing, logistics and execution of your event from start to the end. Myshaadiwale, have a dedicated team of over 100+ members, who strive hard to make sure everything is just perfect on your big day. Having over 12+ years of experience and conducting over 700+ marriages all across the nation, you can be rest assured with your wedding preparations. We understand the sentiments associated with the wedding day and take special care to ensure nothing goes wrong. Adding a touch of personalization is the USP of myshaadiwale and we ensure to add a personal touch to the wedding preparations, keeping in mind the dreams and aspiration of the couple and their families. There are several pre conceptualized packages that the couples can choose from and each of these packages can be customized to suit the interests and preferences of the couples.
Destination Wedding venue recommendations in Jodhpur are:
1. Umaid Bhawan:
Umaid Bhawan is ranked as world's sixth largest private home is the perfect venue in the city of Jodhpur. This royal venue is owned by by Maharaja Gaj Singh has 64+ rooms in total with private terrace make a very good venue option for weddings.
2. ITC WelcomHotel:
ITC Welcome Hotel is a grand wedding venue located at the edge of the Thar Desert. Its location coupled with the world class services, it is the second most preferred wedding venue in Jodhpur.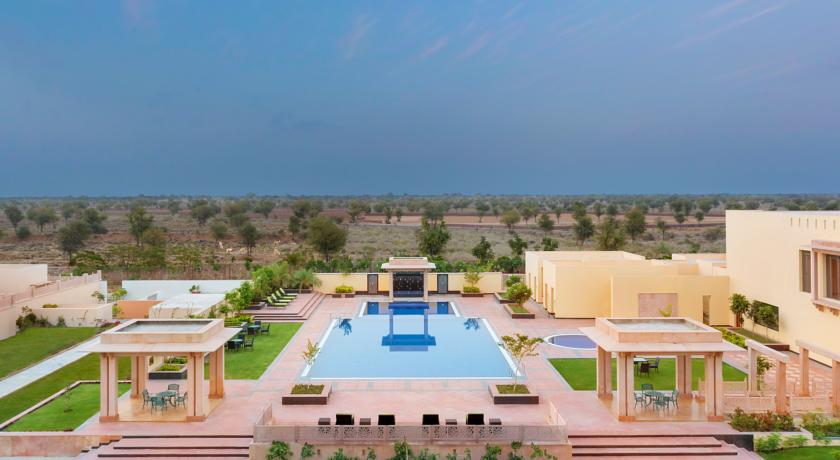 3. Indana Palace:
Landscaped garden and banquet halls of Indana Palace, when paired with 80+ elegantly appointed rooms make it to being the third most preferred venue for royal destination weddings in Jodhpur.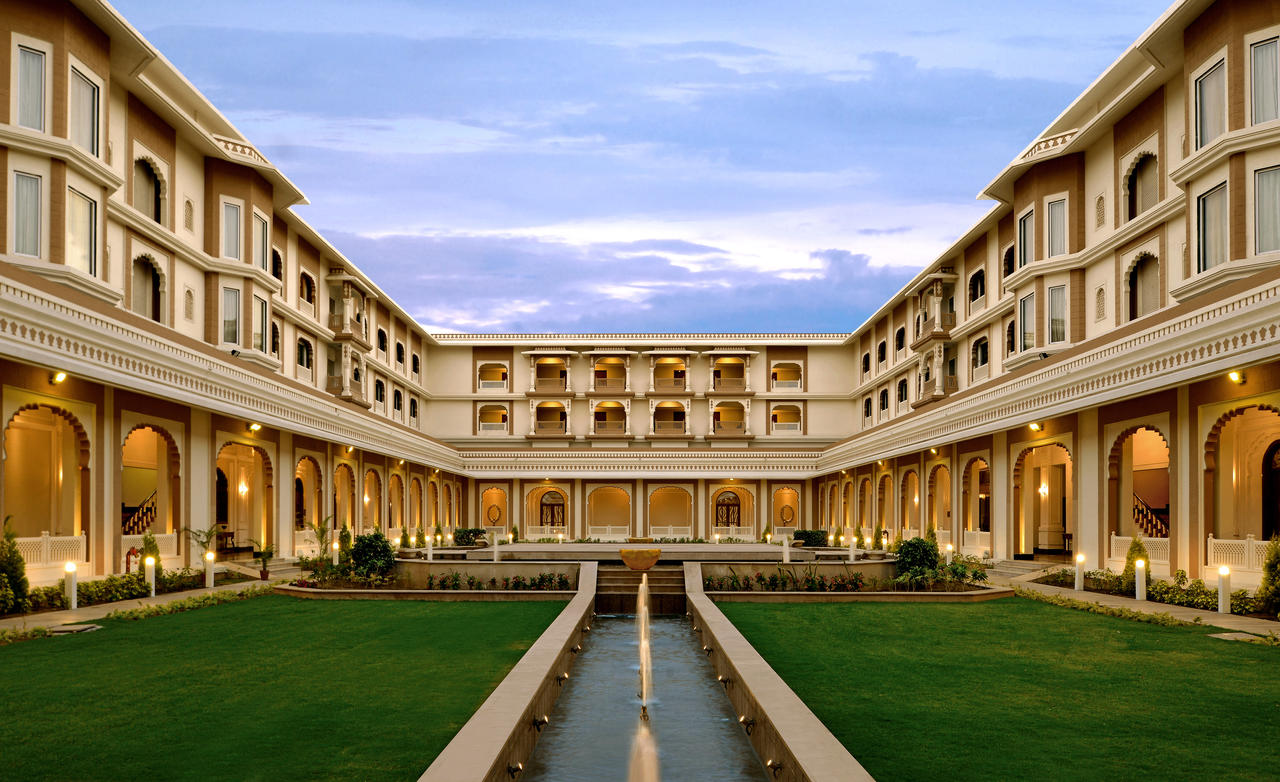 4. Vivanta by Taj-Hari Mahal:
93+Charm rooms at Taj Hari Mahal along with its temptation suits paired with world class style and service is the next most preferred wedding venue in Jodhpur.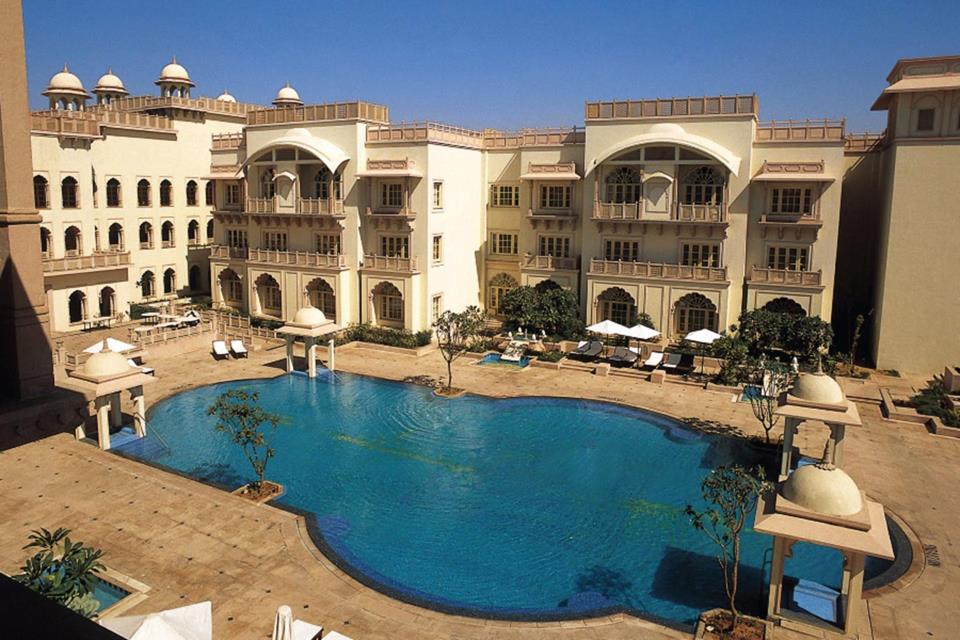 5. Ajit Bhawan:
Heritage décor with sit out balconies along with 75+ suites are the most ideal location for your guests to enjoy and attend the wedding.
6. Fort Chanwa Luni:
Maharaj Salio Singhji owns the forts Chanwa and is one of the most preferred venues for weddings.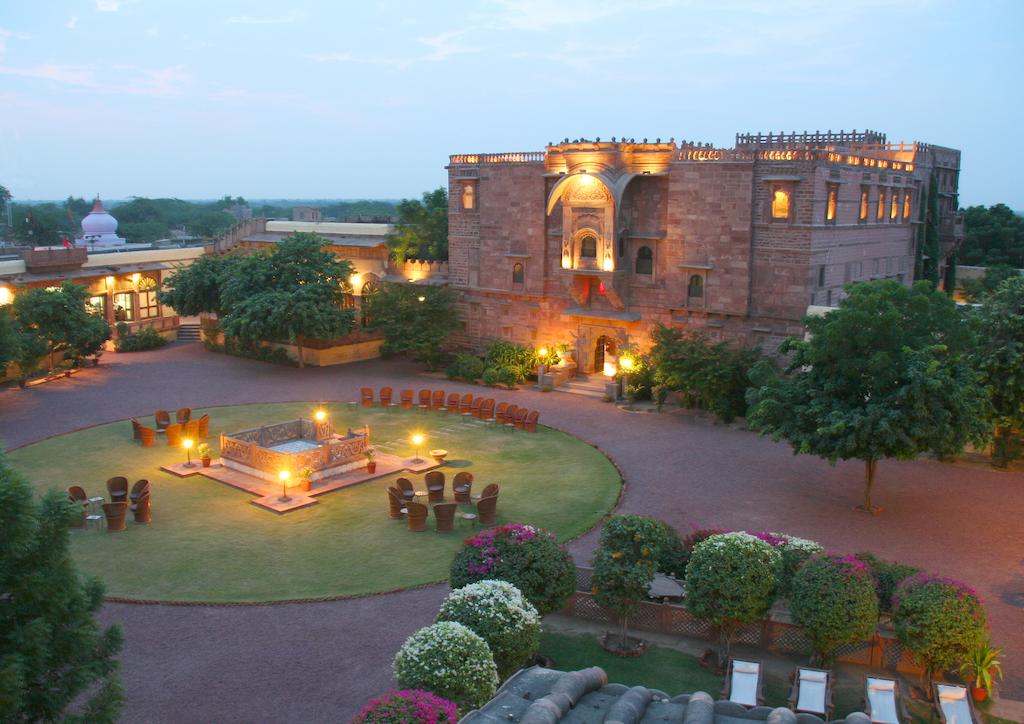 7. Maru Garh:
Maru Garg is located at the foothill and has modern design in natural setting giving heritage feel to the guests. With over 43+ stay rooms, Maru Garh is another most preferred wedding venue options among people looking forward to conducting a royal marriage in Jodhpur.