Cost of a Destination Wedding in Udaipur, India
Udaipur is fast becoming the chosen spot for destination wedding place in India by both Indians as well as foreigners. There are many reasons for this. We – destination wedding planners in India, will look at a few of these over here.
Udaipur for Destination Wedding
It is conveniently located. There are daily flights from Mumbai, Delhi and many other locations in the world. Besides, it can easily be reached by bus or train. It is located near Gujarat making it convenient for NRI families of Gujarat to reach this location. It has ample accommodation options in all budget ranges. Besides, all the major 5 star hotel chains are located here. Udaipur has all the benefits of a metro city but without the accompanying issues such as traffic jams, pollution and so on.
This is a beautiful city that will please all with its aesthetics. It offers ample options for safaris, excursions and sight-seeing to all.
Fairy Tale Wedding
Typically people like to come here for a fairy tale wedding. They would like to have a wedding in a dream setting like a palace or a lake. There are many such venues available here. You can get a destination wedding package deal here from our best wedding planners. This would typically include the venue for wedding, décor, and food for guests. Do note that you may or may not be provided accommodation here. As per the number of guests and the kind of wedding you want, the cost will vary. Do note that Udaipur can provide you options ranging from a couple of guests to a few thousand. The cost will vary accordingly compared to big fat Indian wedding.
Palatial Weddings
Udaipur is known for hosting weddings in palaces. There are a number of palaces that offer this. Do note that there are a number of hotels which are constructed like palaces. These are able to provide you the kind of wedding that you may be looking for. If you are able to afford it, then you can have a wedding in a princely style. This would include having elephants, palanquins and a lot of frill in your wedding. Do note that typically such hotels allow these destination weddings only if a minimum number of rooms are booked too. They do not like to entertain too many non-resident guests. Also, they may not be able to organize too many of such weddings in a year. So make sure that you book well in advance!
If you want to talk to our wedding planners, please send email to us.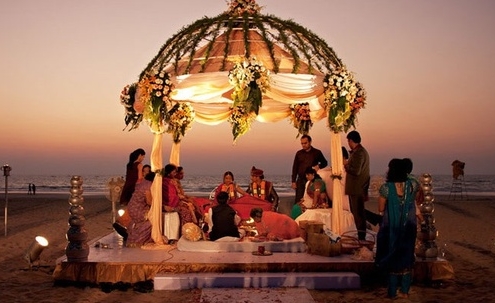 Your Wedding is one day that you and your partner will always remember and it will be engraved in the heart of you both for a lifetime. It is usually the smallest unexpected Unique Ideas that make the impact making your day the most memorable.…
https://myshaadiwale.in/wp-content/uploads/2018/12/main-qimg-be13c4e8786477f1df0ae18b43eab815-1.jpg
303
602
myshaadiwale
https://myshaadiwale.in/wp-content/uploads/2017/03/mswlogo.png
myshaadiwale
2018-12-12 13:01:10
2018-12-12 13:17:37
15 Brilliant Wedding Ideas To Make Your Special Day Unforgettable in 2018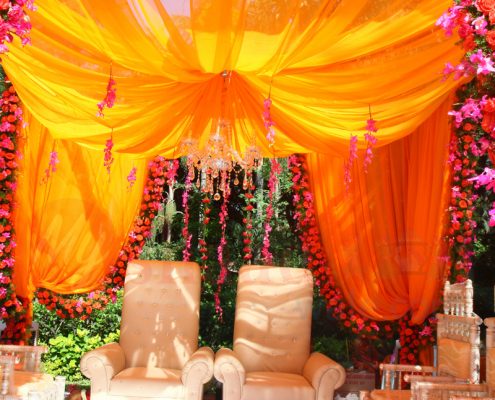 9 Evergreen Traditions that Make an Indian Wedding the Most Beautiful Celebration in the World! Indian traditions are filled with lot of colors, rituals and traditions. It is an occasion when you can enjoy at your fullest. The traditions of…
https://myshaadiwale.in/wp-content/uploads/2017/04/Michael-Shobana-myshaadiwale-wedding-planners4.jpg
1200
800
myshaadiwale
https://myshaadiwale.in/wp-content/uploads/2017/03/mswlogo.png
myshaadiwale
2018-05-14 09:23:23
2018-05-14 09:32:17
Evergreen Traditions of an Indian Wedding