Plan your Cruise ship wedding in Dubai with Myshaadiwale- India's Leading Cruise Wedding
Planner
Do you wish to break the stereotypes and are looking for a unique wedding destination for your wedding? Hosting a destination wedding has become very popular and it can get overwhelming when it comes to deciding the ideal destination for your big day.
Not only is getting married in the middle of the sea romantic but it is an experience to remain engraved in your heart for a lifetime. Planning for a cruise wedding involves a lot of planning and logistics management hence it is always recommended to hire professionals who can help you with getting everything in place.
Cruise Ship wedding in Dubai involves booking an entire cruise ship. Most ships these days have the basic facilities for getting married on board and our team will ensure that all legal formalities that are required are rightly taken care of.
Dubai Cruise Ship wedding will not only be a vacation for you and your guests but it can also couple up as your honeymoon after you reach the port. The United Arab Emirates is made up of seven union territories and Dubai is one of them. This multicultural city has developed in the last few years and is a very popular holiday destination among people from all age groups. A cruise to Dubai is a dreamlike experience and with so many things to do here from world class shopping to dining out luxurious places to visiting the architectural trumps to relaxing on the very famous Kite Beach and Sunset Beach.
With an element of Arabian culture wedding on a cruise ship to Dubai can be a lifetime experience for you and your partner. We would conceptualize the packages keeping in mind your preferences and will be taking care of everything from bookings to planning to arrangements to logistics to legal registration.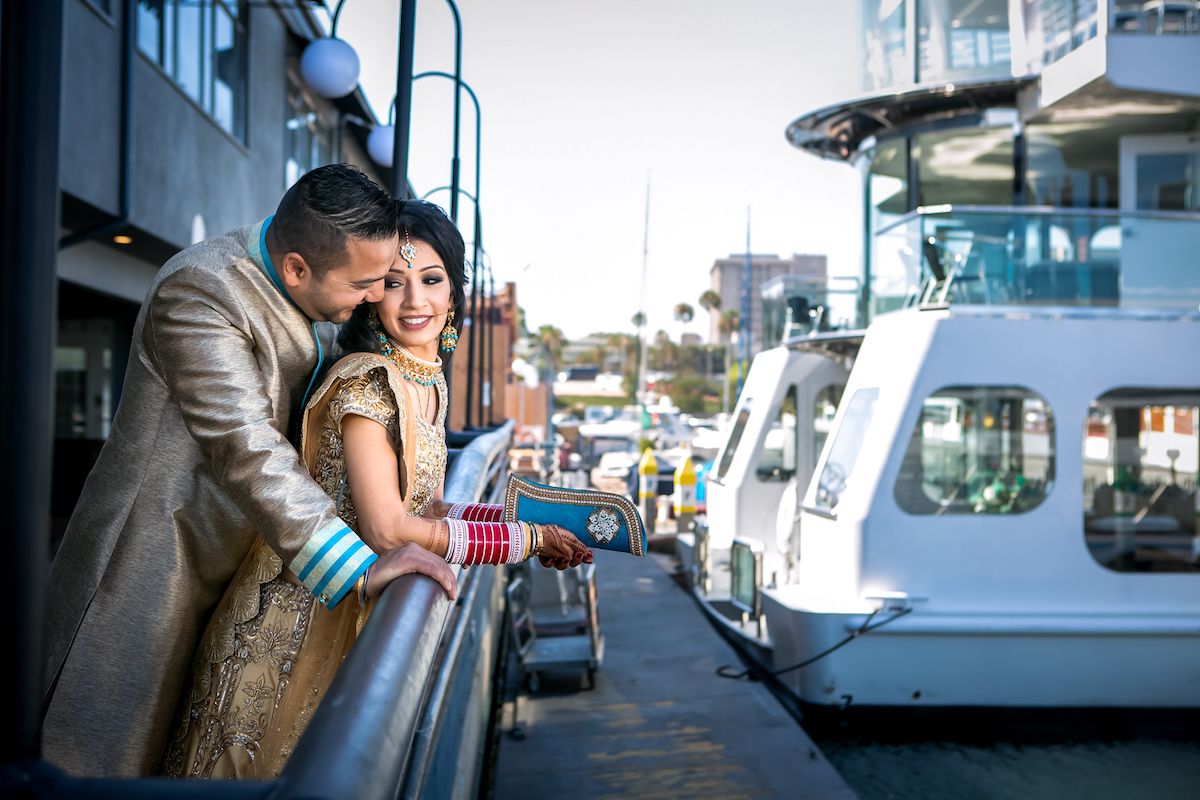 If you are planning for a cruise wedding in Dubai, the below-shared tips will be of great help to you.
Keep It Simple: Don't go overboard with decorations and planning as the simpler the better. Availability of things can be a concern and hence it is always recommended to keep things simple when planning for a cruise wedding in Dubai. And any which ways with such majestic beauty, there is not much needed anyway.
Smaller Guest List: Cruise weddings are supposed to involve only very close family and friend. The smaller the guest list the easier it would get for you to manage everything. Also, there is a per head charge involved and the bigger guest list will only increase your overall wedding budget.
Check for Seasonal Charges: If you plan your cruise wedding smartly you can do away with the peak season surcharge and can plan your wedding in a decent budget. It is best to check for the best time to discuss closely with your wedding planner and plan things accordingly.
Check for Discounts: When planning for a cruise wedding, keep checking for offers and deals that can help you save a huge chunk of money.
Do Your Research: The most important thing when planning for a cruise ship wedding is to do the research right. This will help you get a fair idea and understanding of what should you be expecting and will save you from disappointments.