Hire Myshaadiwale Wedding Planners in Goa
Tying the knot, Marriage, The Union of two souls, Wedding, etc call it what you want! It's your big day and the planning that goes into it is our job! So here we are, at your service. We have covered so many weddings around which just goes to say, We are the best wedding planners for you to pick from. Destination weddings are a new trend in the market and we as destination wedding experts, like to keep up with time and the trends to deliver the best our services to you. The name MyShaadiWaale is for a reason; we make it all about you and only you. that's why we are one of the best destination wedding planners in Goa and in the country.
We provide A to Z wedding services in Goa to make your dream wedding a reality. Our wedding services include wedding decorations, wedding venues (indoor venues & outdoor venues), a professional videographer, professional photography, and luxury wedding cars of your choice, music and many more. We have a wide range of experienced wedding organizers and experts to guide you on your big day. Our wedding planners work an eye for detail and closely with you to deliver a masterpiece, of a wedding. Our wedding planner is one of the best with excellent expertise in the field of planning, organizing and execution of any event and we are here to help you in everything from the wedding budget to decorations to stationary or invitations, wedding venues and anything you want.
We all know that when we say the phrase 'BEACH WEDDING' Goa is the first place that pops up in our mind for beach India weddings, and we have it cut out flawlessly for you from our finest wedding organizers. We can create a wedding theme from your choicest suggestions and our team of experts. We are undoubtedly one of the best wedding planners in Goa.
Weddings are a grand celebration intertwined with traditions, cultures, customs and so much more that make it a beautiful time for families and friends to come together and celebrate the union of two beautiful people that the universe destined to be together. The Goan wedding tradition is one such type of a wedding that is not just complex but it goes on for 5 to 6 days.
So, how about a wedding in the style of a Goan tradition from the best wedding planners in Goa?
Right from the 'Chuddo' to 'Ros' to 'Bhium Jevon' to 'oopsun'… and so much more all from us to you
Goa, a small city with sandy beaches, ruins of time, churches, and the fine blend of Indian and Portuguese cultures along with the aphrodisiac seafood menu is a setting from paradise. It is surely the only place in India which directly corresponds to happiness without any rigidity.
Goa is one the best spots for a beach wedding under the orange sky, glittery sand and the ocean breeze humming a song of love.
Goa is mostly differentiated as North and South Goa-based on which one can choose the venue to take the holy vows. North Goa is a perfect destination for all those folks who appreciate sound, beach, and crowd. It is a place full of locals speaking Russian and French better than English or any local language. It is an attraction to most of the tourists, chilling along the shores of the beach getting a suntan. So, if you would want to shout, scream and sing it out loud with happiness that you are meant to be with each other, in between thousands of people witness you tie the holy knot, North Goa is the best place.
While South Goa is for those who would like to plan a private and a peaceful wedding in one of the beautiful beach facing 5-star properties or amongst the sweet local Goans. The best part about South Goa is that it has the luxury of 5-star hotels as well as the authentic essence of Goa with some small clusters of villages hanging on the green mountains making it the best wedding destination.
Also Check: Cost of a Destination Wedding in Goa
So here are 5 top Beach Wedding destinations in Goa to get hitched:
THE LEELA, GOA
A beach has some kind of magic to it that draws any tropical heart to it. Exchanging vows overlooking the ocean at The Leela is by far the best place to plan a destination beach wedding.
The hotel overlooks the mighty Arabian Sea and has a small garden area near The Sal River where the weddings are organized. They organize weddings and receptions on the beach as per your requirements and needs.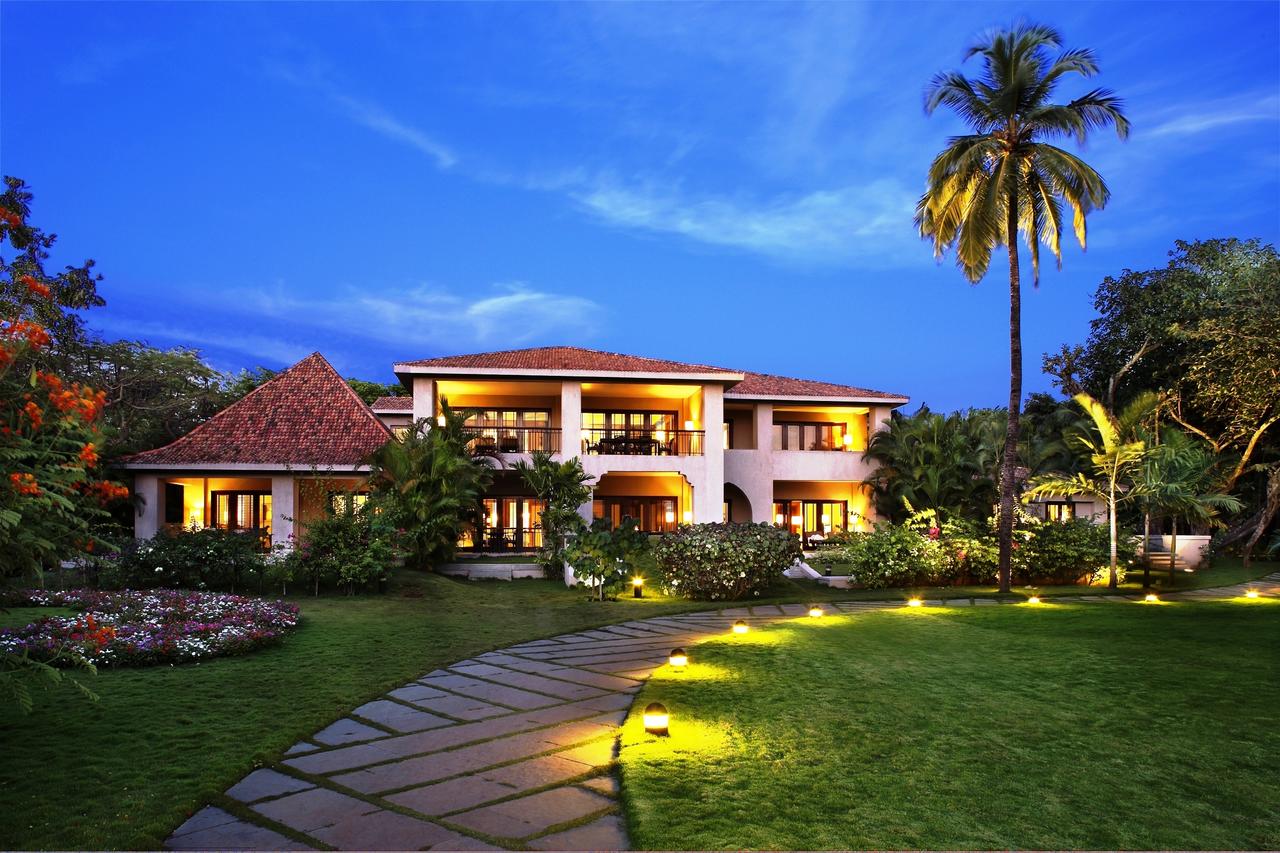 GRAND HYATT, GOA
The sea breeze, the orange sun-kissed sky and velvety soft sand under your feet, what a beach wedding that would be!
A grand wedding at the Grand Hyatt is what you will get. They have one of the most unique settings for a wedding and this marvelous setting for a dreamy beach wedding has EVERYTHING for a royal and grand experience at a wedding.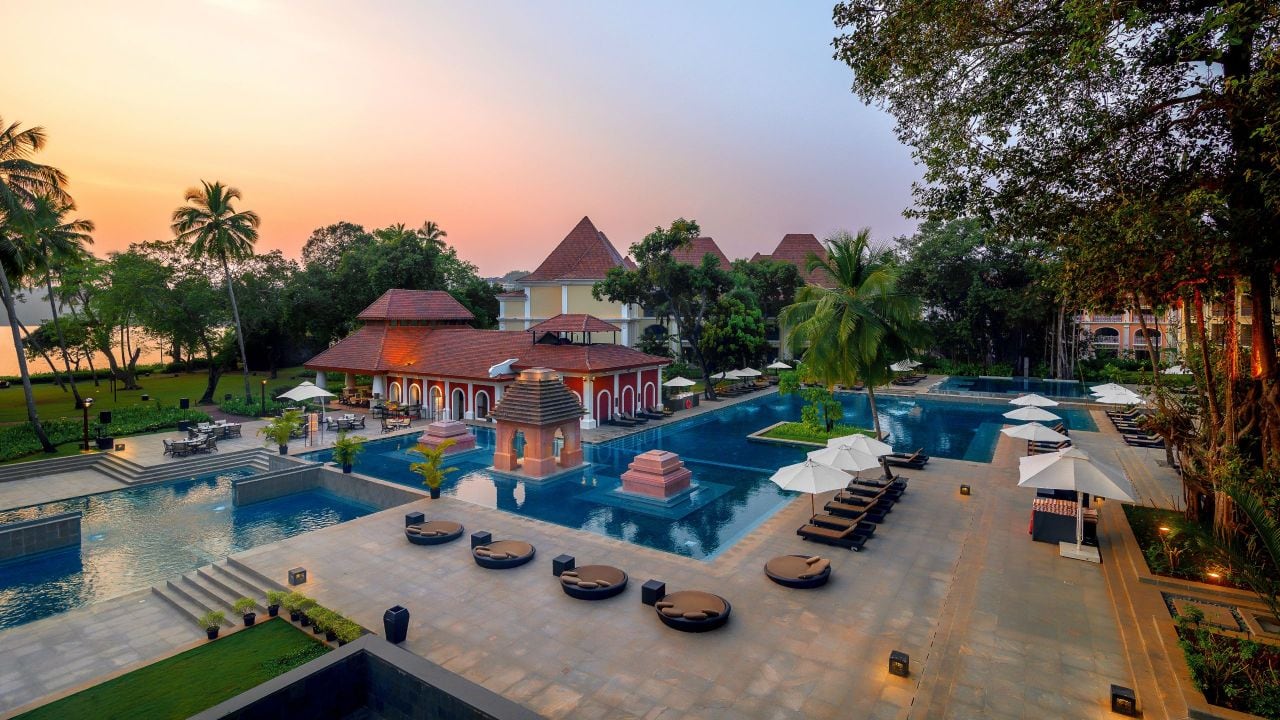 ALILA DIWA GOA.
Acres of paddy fields, a frame of coconut trees and a mesmerizing tropical set up is what, ALILA DIWA offers to the couple and the family. This is a hotel which turns a normal wedding into a fairytale of dreams. They organize customized weddings to your likes and needs along with our expertise.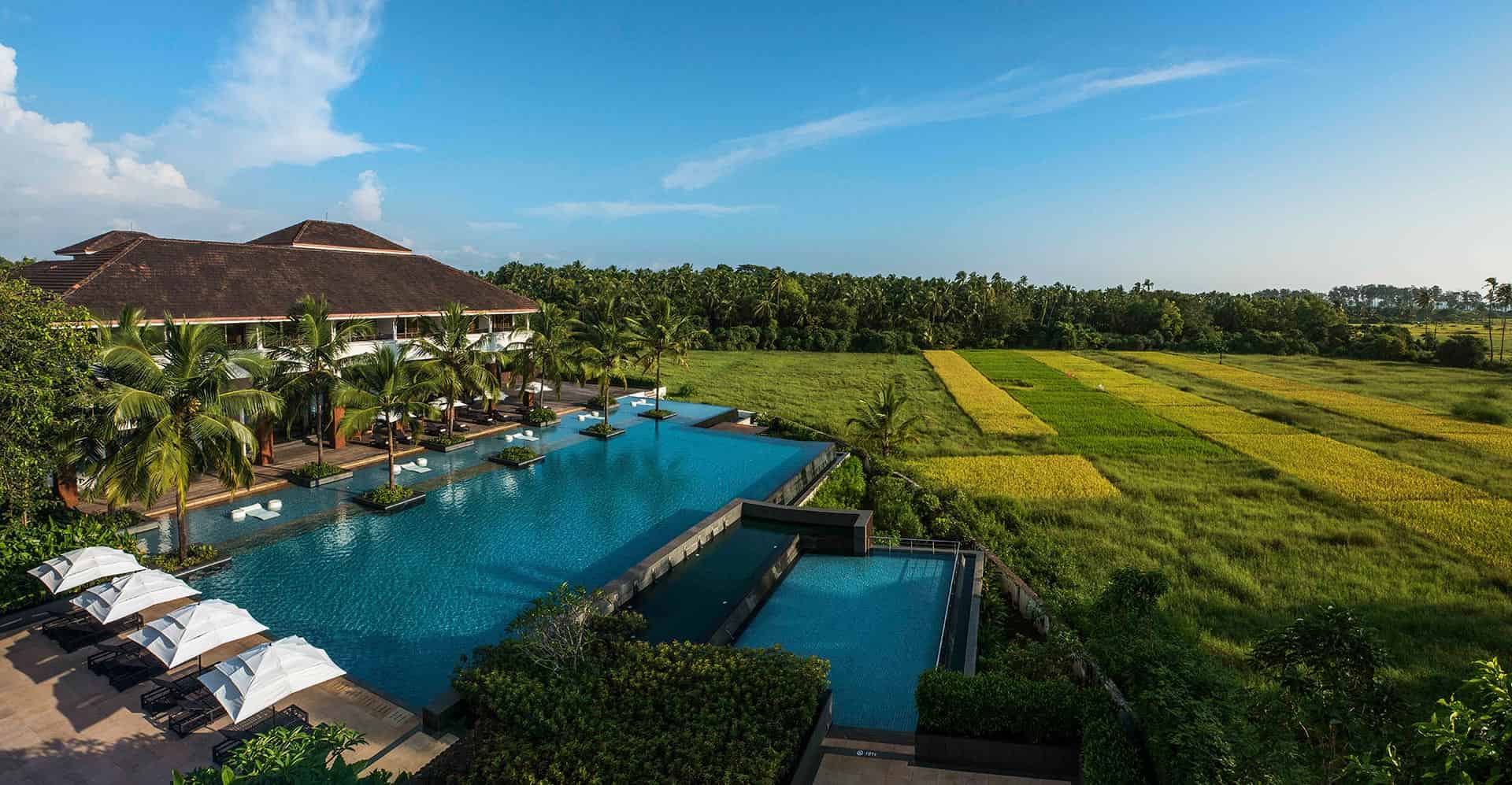 SANTANA BEACH RESORT:
Another beauty by the sea, the Santana beach resort is one of a kind. Warm golden sands and the gentle sounds of the Mando is what she offers. We at MyShaadiwaale can make a sleepy shore a fiesta of colors and a beach wedding seem like something straight out of a romantic Hollywood movie making you go all MAMMA MIA!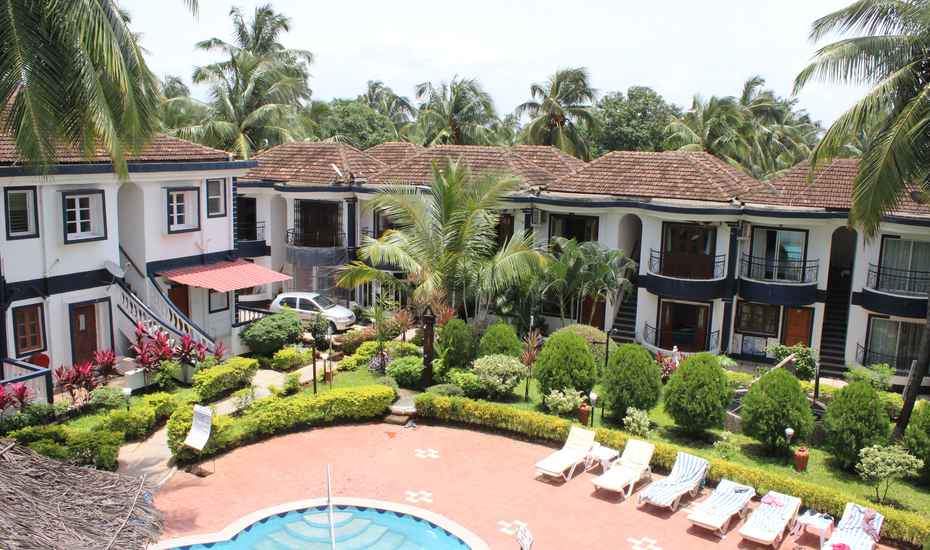 5. Paradise Village Resort:
Cushioned in the lap of the Queen of Beaches- Calangute; is, the Paradise Beach Resort. Your dream of a perfect beach wedding happens here at this resort. The scenic views and the golden sand, and breathtaking seashore; make this a wonderful place for a beach wedding. Along with our excerpts in the art of wedding planning assure you a happy and glorious wedding with a bunch of happy memories to take back home.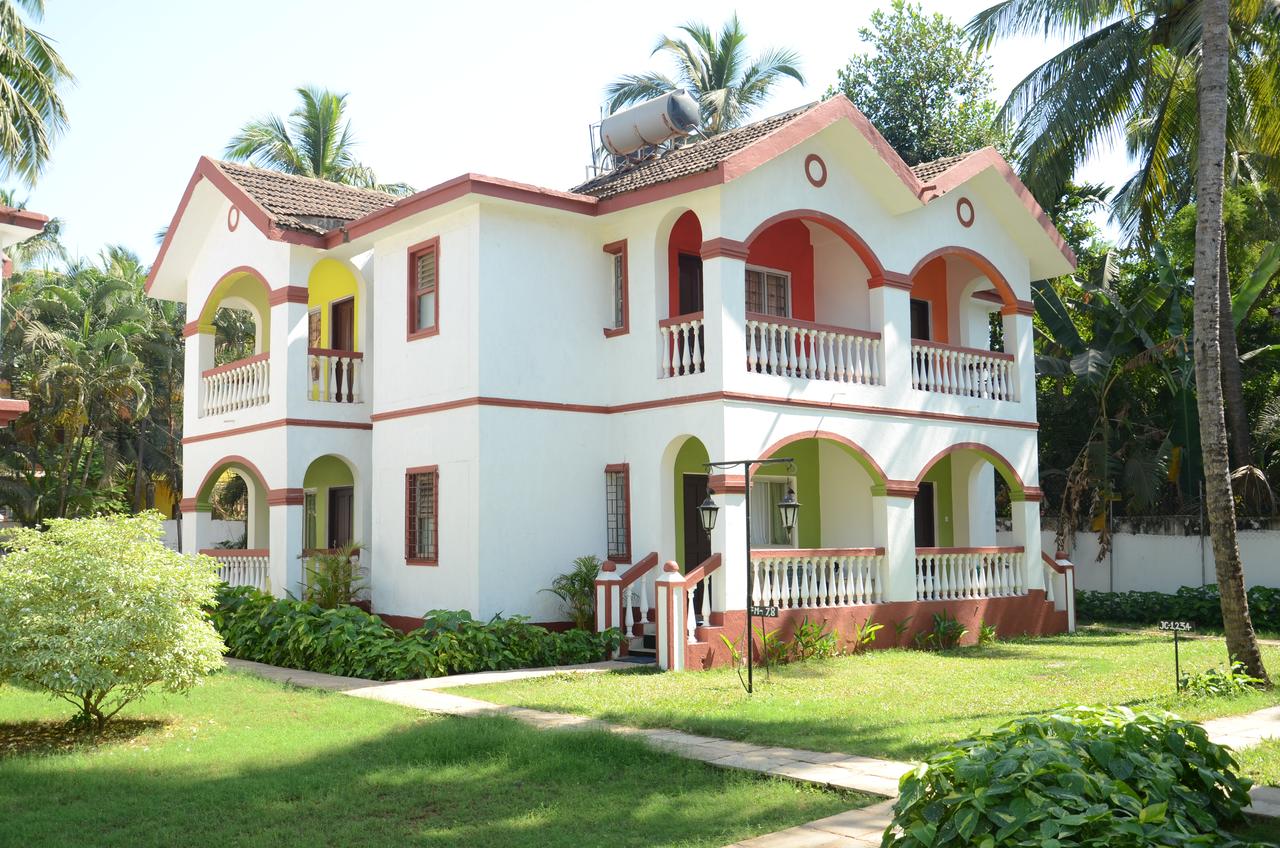 Plan your Dream Wedding in Goa with MyShaadiwale
Plan your wedding in Goa, be it North, South, East or west Myshaadiwale is the best, the land of culture, the land of the free; this is truly the place for you and me. Wouldn't you want to plan your big day with the award-winning wedding planning company by the State Government of Goa tourism Board as the Goa Wedding expert. Goa may be a small place but we from MyShaadiWaale have a lot to offer.
EXCLUSIVE EVENT; PRICELESS MEMORIES.
That's what we offer.
MyShaadiwaale at your service.