9 Evergreen Traditions that Make an Indian Wedding the Most Beautiful Celebration in the World!
Indian traditions are filled with lot of colors, rituals and traditions. It is an occasion when you can enjoy at your fullest. The traditions of Indian wedding change within the distance of 100 kilometers. Each religion and region follows unique customs and has their own importance in blessing the new couple with lot of happiness and a loving life ahead.
It might be difficult to understand each and every tradition that is being followed in an Indian wedding, but some of famous traditions which include fun and joy are listed below:
In Indian rituals turmeric is considered as the purest thing and while starting any event or a new chapter of life folks of India use it. At Indian wedding also it is a ritual of putting turmeric paste on the bride and groom as well. On this ceremony each member taking part in it will put haldi on to be bride or groom and then folks play with this haldi by applying on each other. It is a day filled with joy and traditions too which brings fun to everyone's life.
After haldi, mehndi tradition is followed. On this day mehndi or henna is applied on the bride's hand and also on other girl's hand that are present there. The ceremony takes place with lot of joy, dance songs and games. In this tradition only females take part. It is a faith that the darker color of henna represents more love and affection between the couple.
This is basically a Punjabi ritual, in which the uncle of the bride presents choora to the bride. A Punjabi girl can't even imagine being a bride without choora. But now a day this tradition is prevailing as the trend and most of to be bride regardless to which region they belong to are opting this tradition on their wedding.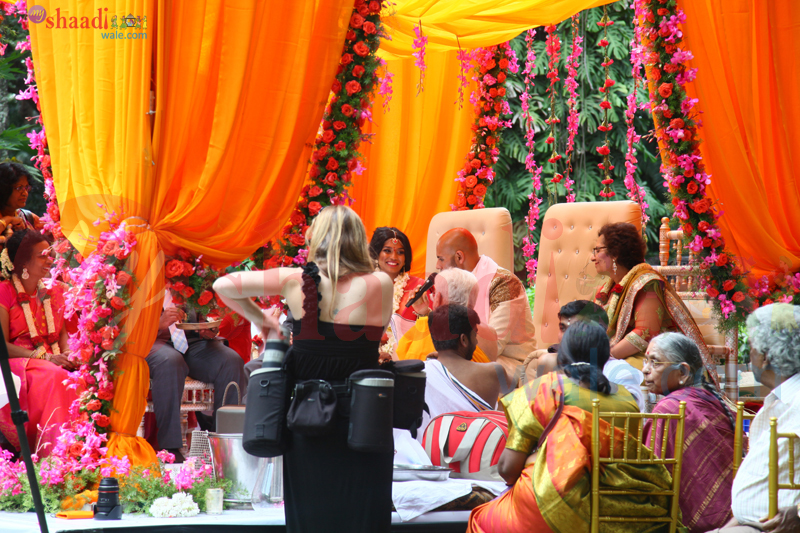 This is considered as the last day of bride on her place with her friends and family. This ritual is followed y both the families, either it is groom's or bride's family. On this evening folks sing songs, dance and have much more fun than ever they can have. In the early days it was just females singing song and everyone dancing on that, but now it has revised with a Dj party and had made it huge.
On the wedding day a special pooja is held on the groom's place, after which groom's sister tie sehra on his head. This is termed as the most emotional moment for the groom's sister, where she handover her childhood friend to a new companion forever. This is one of the must follow tradition in an Indian wedding.
This tradition is only for the brother-in-law and sister-in-law of groom. This is the funniest tradition of an Indian wedding and is followed just to make the relation stronger. When the groom enter the mandap after removing his shoes the siblings of bride hide the shoes and ask gifts to return it back.
After the wedding ceremony, vidaai takes place where groom take the bride with great pomp and show. This is one of the emotional moment for the bride as well as her family, when the girl need to leave her home, relations and all things back and have to enter a new life with new people at a new place.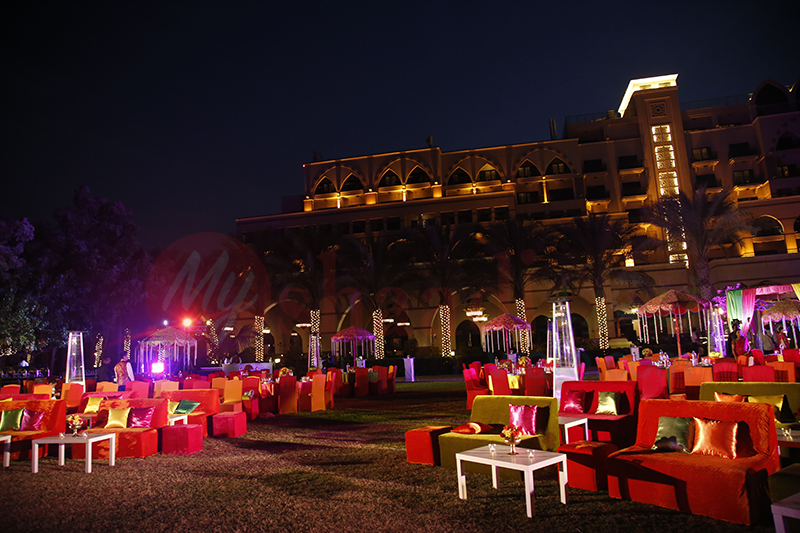 When the bride enters in the groom's home it is a starting of new journey where she will get new companion for lifelong. This ceremony has a great importance because as per Indian believe the bride is considered as the goddess Laxmi and folks does a grand welcome of their Laxmi with a kalash filled with rice. The Bride kicks the kalash gently and enters the new life.
The newly married couple may be stressed because of such hectic days and following traditions. So in order to give then a relaxing mood some games are played as rituals. These games are arranged by the family members of grooms.