Beach Wedding Planner in India
Hire Myshaadiwale Beach Wedding Planners in India
"My bounty is as boundless as the sea, my love as deep. The more I give thee, the more I have, for both are infinite." Quotes Shakespeare, there cannot be a description better than this for people tying the knot. THE WEDDING… The word wedding usually corresponds to an adrenal rush, but the rush just blows away when it is amidst the soothing sound of waves, under the clear blue sky. A romantic aura gushes in when it is with the one person you want to spend your life with. To take the wedding vows in such an atmosphere is the best wedding dream a person can possibly contain. With MYSHAADIWALE – Beach Wedding Planners in India, the scene just gets perfect with the experienced and talented Wedding Planners who understand and portray the work as expected, mostly even better than a person's imagination. India being the country with the most exotic geographical locations has some fascinating beaches which are camped as the destinations for the love bees to be each other forever. To name some of the best Destination beach weddings in India locations.
GOA BEACH WEDDING wherein one can have an amazing crowd speaking different languages and the Goan's singing their authentic wedding choirs, also some of the best seafood, salads topping up with the spirit produced exclusively by the Goan's, Feni is like the cherry on the cake. All of this arranged in star hotels that myshaadiwale is tied up with.
LAKSHADWEEP ISLAND WEDDINGS wherein the entire place is surrounded by the natures best Arabian sea, few kilometers away from the tensions, the amazing flora and fauna, the serenity of the places like Karavatti, Kalpeni, kadmati ideal for the wedding. With myshaadiwale planning the event, the moment just gets unforgettable.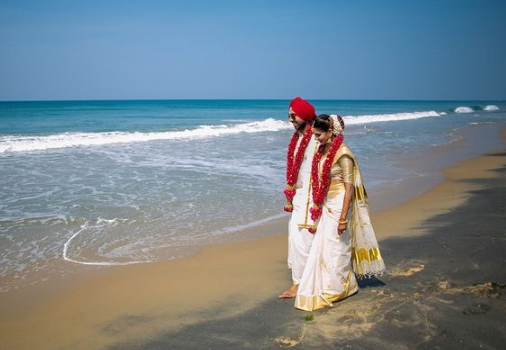 KERALA one of the alluring places in India, also called 'gods own country' has beaches with the number of coconut trees contributing to the breeze, the warmth received from the earth's sun, the fleecy touch of the sandy shore of the beach is a beautiful location for a Beach Wedding. The creative team of Myshaadiwale has different concepts for a memorable beach wedding.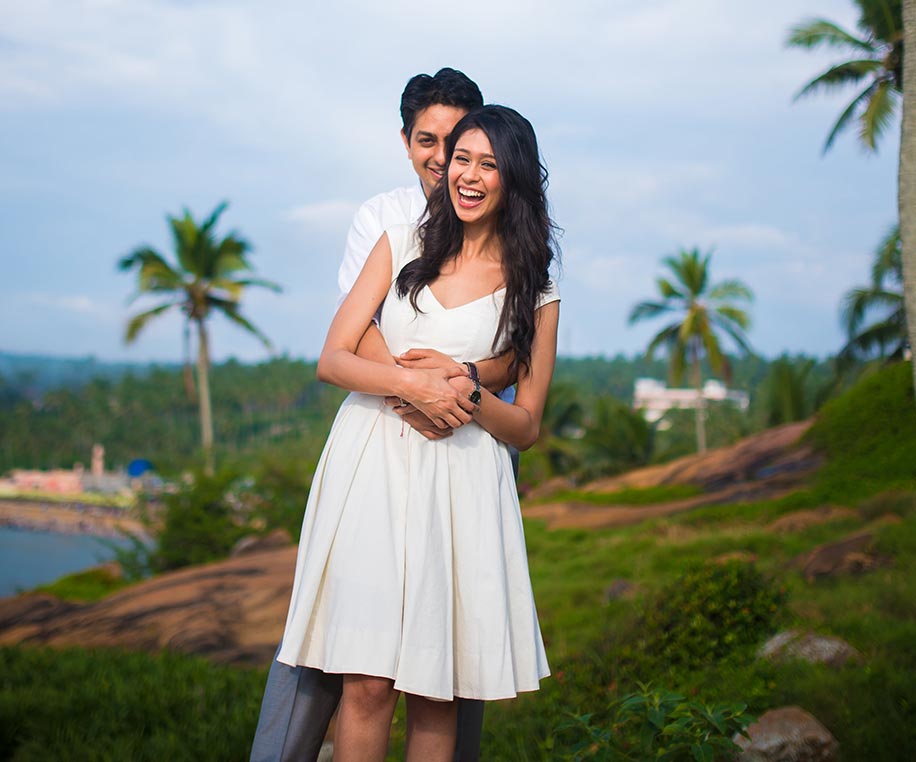 ANDAMAN and NICOBAR being one of the ancient islands, is also one of the best places for SCUBA DIVING.The view of corals, the vibrant colored fishes, the natural growing limestone caves, there cannot be a better place for a wedding to take place with the history it contains and the modernization it is undergoing. A pinch of tradition with a lot of fun is very well organized by Myshaadiwale –royal wedding planners in India.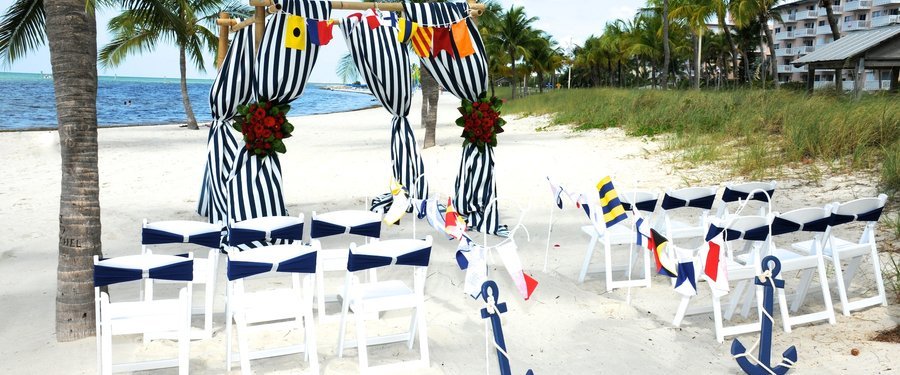 Make a booking with us today
Choose Myshaadiwale Wedding Planner for your dream wedding!!